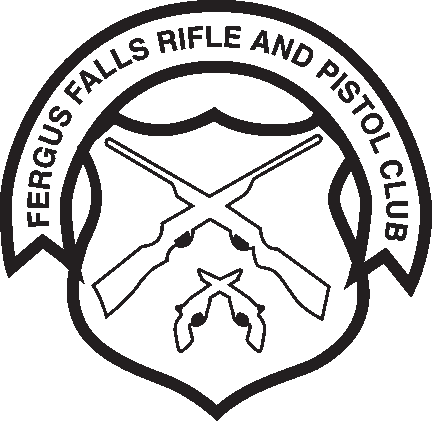 Upcoming Events
***Outdoor Range Note***
It may be necessary to shut down the Outdoor range if
the heat and dry conditions persist. The range is
surrounded by U.S. Fish & Wildlife property. Currently
it is extremely dry and matted.
A grass fire in this area would be a disaster!
If closed, please respect signs and extra locks.
We will re-open as soon as possible.
Current Board Members:
Dave Thompson
Ron Erickson
Glen Merz (President) - Absent
1 YEAR LEFT
Bob Seifert
Doug Dewey
Dan Roehl
2 YEARS LEFT
Gary Boettger
Dean Swanson
Doug Kugal

Details will be posted shortly to the site.
***Important!!!***
We have been noting ceiling, baffle and facing damage
on the indoor range. This is being causing by small,
sub-compact revolvers and pistols that were never
designed to be shot at 50 feet.
We will no longer tolerate shooters using guns that
cannot put their rounds in a 10 X 14 target on
indoor range. They present a safety problem.
Indoor Pistol
Monday Nights:
Will resume in October 2014
Wednesdays:
Will resume in October 2014
Saturday:
10am-Noon
Glen Merz, our Club President, has moved out of town.
He has been faithfully running Saturday morning shootings
for many years. A group of 6 regular shooters has come together to try and keep this program running. We will be addressing this later.
In October we will need Range Commanders for duty on Wednesday nights 9 - 5pm. Traditionally, we drafy individuals ouf of membership to run for each night. Volunteers would be appreciated!!! Anyone that would like to volunteer must have "Instructor" or "Range Officer" certification. We will hold a training session on this later in the summer.

Any conflicts in schedule that may arise should be
addressed with either Glen or Gary.
Junior Rifle Club
The Junior Rifle Club will resume in September 2014.
Junior M-1 Shoot:
May 6, 2014
If rained out it will be May 13.
Due to the ammo shortage and number of Jr. Shooters,
we will be shooting 1 target, 5 rounds, 5 minutes for string. There will be approx. 4 - 5 strings per night.
Cost is $10.00 + ammo per year.
Parents must bring child on the first night
to sign a consent form.
You can also sign up at the
Fergus Falls Community Ed. Dept.
Senior Rifle Club

Senior Rifle Club will resume December 2014.
Conceal Carry Permit Class
April 12, 2014
May 10, 2014
Will resume 2nd Saturday of September.
Classes will be held at the indoor range from 1 - 5pm
for both dates. Contact Gary Wahl with questions
at (218) 736-2242.
We are now running all registrations through the "Community
Education Dept." You can contact the Community Education
Department at (218) 998-0544 ext. 1600. We will still
accept "Walk-Ins", however, if I do not have 8 persons
pre-registered, there will be no class.
***PLEASE NOTE***
1. Original 5 year permits expire this year.
You must renew soon
2. I must know that I have 10 signed up people in
order to hold this class
3. With several hundred permits expiring this year,
I will hold several classes.

Cowboy Shoots
A committee is being formed to run this program.
Dean Swanson and Ron Erickson have volunteered
but more volunteers would be very appreciated.
Outdoor Range
May 18, 2014
June 22, 2014
September 21, 2014

Cost: $5.00

Women's Instructional Class
Class: March 22, 2014
1:00pm - 5:00pm
Contact Sue Seifert at 218-763-1452
Bowling Pin Shoots
July 20, 2014
August 17, 2014

Cost: $5.00
Action type shoot; perfect event to test your speed and
accuracy on modern pistols and revolvers.
5 & 9 pin • Individual & Team