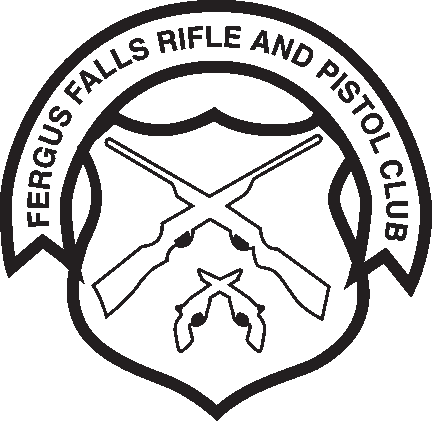 OUTDOOR RANGE POLICY

We have found evidence of Tannerite use on the outdoor range.
Use of Tannerite or ANY explosive materials is strictly prohibited.
Shotguns are also prohibited with the exception of shooting slugs for sighting in during deer season.
Current Board Members:
Bob Seifert
Doug Dewey
Gary Boettger
George Meyer
Douglas Kugel
Doug Quam
Dave Thompson
Ron Erickson
Russell Henderson


We have been noting ceiling, baffle and facing damage
on the indoor range. This is being causing by small,
sub-compact revolvers and pistols that were never
designed to be shot at 50 feet.
We will no longer tolerate shooters using guns that
cannot put their rounds in a 10 X 14 target on
indoor range. They present a safety problem.
Indoor Pistol
Monday Nights (Opens October 29th 2018): 7 - 9 pm

Wednesday Nights (Opens November 7th 2018): 7 - 9 pm
Saturday:
10am-Noon
Open year round.
Junior Rifle Club
Starts September 25th, 2018
6:45pm - 8:45pm
Due to the ammo shortage and number of Jr. Shooters,
we will be shooting 1 target, 5 rounds, 5 minutes for string. There will be approx. 4 - 5 strings per night.
Cost is $10.00 + ammo per year.
Parents must bring child on the first night
to sign a consent form.
You can also sign up at the
Fergus Falls Community Ed. Dept.
Senior Rifle Club

Resumes December 7th 2018.
Conceal Carry Permit Class
December 14, 2018
January 11, 2019
February 12, 2019


Classes will be held at the indoor range from 1 - 5pm
for both dates. Contact Gary Wahl with questions
at (218) 736-2242.
We are now running all registrations through the "Community Education Dept." You can contact the Community Education Department at (218) 998-0544 ext. 5200. We will still
accept "Walk-Ins", however, if I do not have 10 persons
pre-registered, there will be no class.
Remember to check your current permits for expiration date
***PLEASE NOTE***
1. Original 5 year permits expire this year.
You must renew soon
2. I must know that I have 10 signed up people in
order to hold this class
3. With several hundred permits expiring this year,
I will hold classes monthly.

Cowboy Shoots
Cowboy Shoots will not be scheduled for 2019.

Bowling Pin Shoots
Jun 16, 2018
Jul 21, 2018
Aug 18, 2018

This is the final Pin Shoot of 2018.
We will resume again Spring 2019

Cost: $5.00
Action type shoot; perfect event to test your speed and
accuracy on modern pistols and revolvers.
5 & 9 pin • Individual & Team
Please Note that Bowling pins are needed so if you have any laying around or know where to get them please let us know
New Shooters
Half Range (25ft targets) will be starting the first and third Thursday
night (7pm - 9pm) of each month, Nov 1st through April 18th.

This is a program for women and new shooters that need to become familiar with shooting and their new or small handguns. If you just need coaching, this is also the program for you.
Handgun Familiarization Classes
Womens - TBD
Men and Women - TBD
This is a class to become familiar with handguns, maybe you are shopping and want to try some before buying, or maybe you have a new one and would like some help working out some kinks, This is the place for you!
Class is $25. You are free to bring your own gun and ammo, subject to range requirements (e.g. bullet velocity too high). We will have many different models to try. This is an additional $25 fee to shoot our ammo.
Call with any questions 218-205-6072