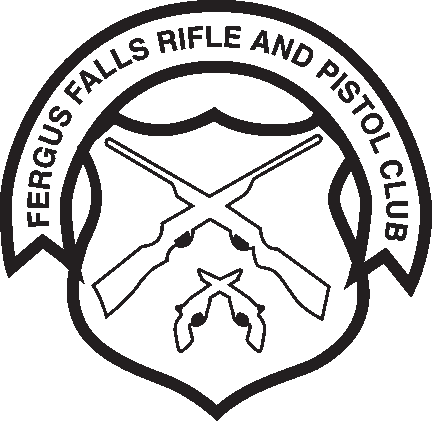 PROGRAMS
Membership
Membership is open to anyone meeting the requirements to purchase and possess firearms. The only exception to this is Junior Rifle Club. Memberships due at annual meeting in September each year.
Cost:
1 Year Membership: $75.00
Junior (ages 10-18): $10.00
Membership includes use of both ranges and key to outdoor range, except for Juniors.

Junior Rifle Club
This segment of the Club is open to male and female, ages 10-18, interested in learning to shoot. The participants are taught safety and marksmanship with .22 caliber rifle on a 50 foot indoor range. This is a NRA approved program. Plus, all equipment necessary to participate is furnished except for ammunition.
Due to state and federal regulations, participants must have a permission slip to participate. Further, Juniors must purchase and store at the range all ammunition obtained through us.
Junior Rifle Club is open Tuesday nights 6:45pm - 8:45pm during the school year starting the second Tuesday after school starts and ending after the state tournament. The rule is that if school is in session, we will be shooting.

Senior Rifle Club
Senior Rifle Club meets starting mid-Nov/Dec. The last regular gallery league meet is in April. We shoot Friday nights from 6:30pm - 10pm.
Senior rifle is open to participation by shooters meeting the requirements to purchase and possess a rifle. This segment of the club fires .22 caliber target rifles with any sights, from 4 positions, with the major emphasis on accuracy.
Participants must furnish their own equipment or make some arrangements to use a target type rifle. The Club does have some equipment available for use, but check in advance for availability.

Indoor Pistol
Normal Schedule:
Monday 7pm - 9pm Fall-Spr
Thursday 7pm - 9pm Fall
Saturday 10am - Noon year round
The pistol segment is the fastest growing and most co-ed of the club. The club does not own any handguns; therefore, to participate it is necessary to secure the use of a pistol.
There are leagues, pistol matches, and an all-new individual course available, or you can just shoot for practice.
Participants need not be members, but must meet membership requirements. No one under age 12 is permitted to fire on the range and those under legal age must be under the DIRECT supervision of a parent or guardian at all times.
Ear and eye protection is required during firing and is available at no additional charge.
Saturday is individual practice with safety as the only guideline.
Nightly shooting fees are as follows:
Members: $5.00
Non-Members: $15.00

Last updated: January 31, 2023